The lovely wibbly wobbly old lady
Reposted from The Guardian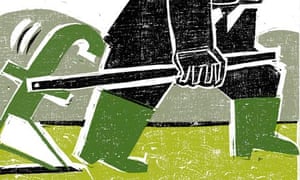 " During last 10 years,this thing (Iain Duncan Smith),  has received €1.5m in income support from taxpayers.
It's the silence that puzzles me. Last week the chancellor stood up in parliament to announce that benefits for the very poor would be cut yet again. On the same day, in Luxembourg, the British government battled to maintain benefits for the very rich. It won. As a result, some of the richest people in the country will each continue to receive millions of pounds in income support from taxpayers.
There has been not a whimper of protest. The Guardian hasn't mentioned it. UK Uncut is silent. So, at the other end of the spectrum, is the UK Independence party.
I'm talking about the most blatant transfer…
View original post 757 more words